Companions & Earthbound (Paperback)
$

12.00
Sold out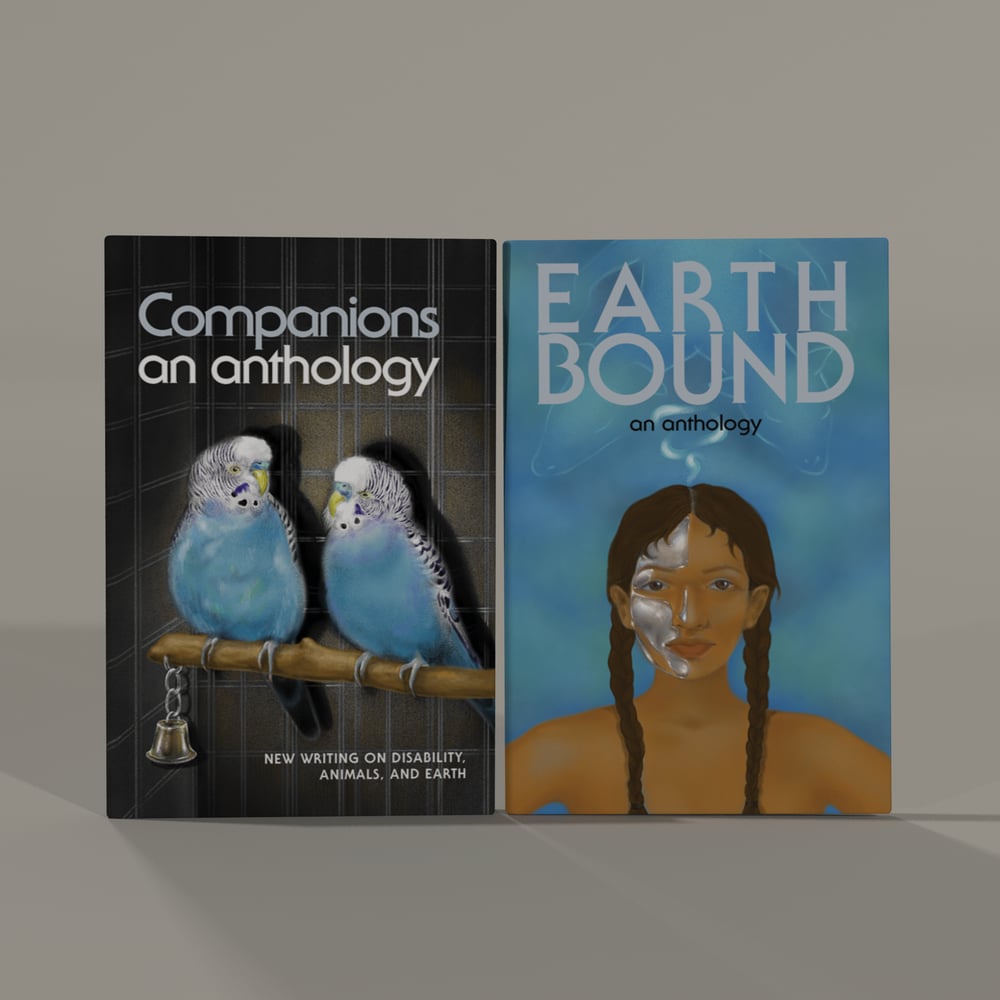 Companions & Earthbound
A paired anthology of new disability writing
168 pages
Edited by Olivia Dreisinger
This 2-in-1 anthology collects writing by nine authors about disability, animals, and the environment. A werewolf with PTSD and an environmentally ill AI are featured alongside human characters living with brain injury, chronic pain, neurodivergence, and more.
Contributors: Alexandra Box, Olivia Dreisinger, Sophie Helf, Bára Hladík, Cypress Marrs, Koyote Moone, seeley quest, Vanessa Santos, and George Wu Teng.
Cover concept by Sasha Zamani
Artwork by Audrey Leshay
Praise for Companions & Earthbound
"You might think that an anthology centered on disabled people and animal companions, captured with a wide-angle eco lens, might end up too narrowly focused. In Companions and Earthbound, the opposite is true: from its chosen center point, the stories and essays burst outwards with energy, complexity, and tender, thoughtful detail, all different, all unique, all worth spending time with."
—Lori Selke, editor of Outlaw Bodies
"The experience of reading the stories and creative essays in Olivia Dreisinger's Companions and Earthbound dual anthologies is akin to sitting down with a friend who intimately knows both the pleasures and pains that come with disability. The catch, however, is that friend is a shape-shifter: sometimes animal, human, or imagined intelligence. No matter their shape or space of residence, the voices of these narratives underscore the connections of sinew, blood, dirt, and spirit that bind us together, reminding us that disabled bodies, animal bodies, are expansive and whole and beautiful."
—Kathryn Allan, editor of Accessing the Future
*Comes with an eBook version that will be sent immediately after purchase while you wait for your copy in the mail.